Single Dental Implants
When only one tooth is lost and the adjacent teeth are healthy and unrestored the dental implant is now considered the gold standard for replacing the gap. This is because the adjacent teeth do not require adjustment or treatment meaning they are preserved. This is in conjunction with current Minimally Invasive Treatments.
Benefits of single dental implants:
Low maintenance
Cost effective
Can prevent bone loss
Helps the function of the teeth
Long-lasting results
Natural looking results
Improved social confidence
1. When you visit Alexandra Dental, you will come in for your initial consultation with Dr Shah or Dr Adeel Ali and discuss your smile concerns and queries.
2. If the gap is pre-existing for over 3 months, a CT scan will be completed in-house. A plan will then be sent over within 48 hours to confirm your bespoke treatment plan.
3. We will book you in for your surgery date at your convenience with sedation being an optional extra.
4. Surgery day – this is when your Implant will be placed
5. You will have a review 2 weeks after surgery to check how things are going and get your sutures removed.
6. You will either have implant exposure (?) with Dr Ali, or a digital measuring of implant with Dr Shah.
7. Fitting of your new tooth!
Post Implant Advice
If you have recently had an implant placed, you may have some discomfort immediately after the anaesthetic wears off. This is treated as no more than a small bruise and is managed with painkillers, Paracetamol or Ibuprofen. After 2-3 days, most patients report the discomfort completely subsiding and have no problems after this.
Maintenance
Once your implants have been fitted, it is essential to maintain a good oral hygiene routine to ensure they last for as long as possible.
Your dentist at Alexandra Dental will advise you on how best to care for the new implants. This will include brushing and flossing using interdental brushes or Superfloss (recommended) twice daily around the implant. Periodic cleaning with Curasept is advised. You will have an implant review visit after the first year. You will also come in every 4-6 months for check-ups and hygiene visits, depending on your risk factors. A lot of our patients decide to join our membership plan for ongoing maintenance – Denplan.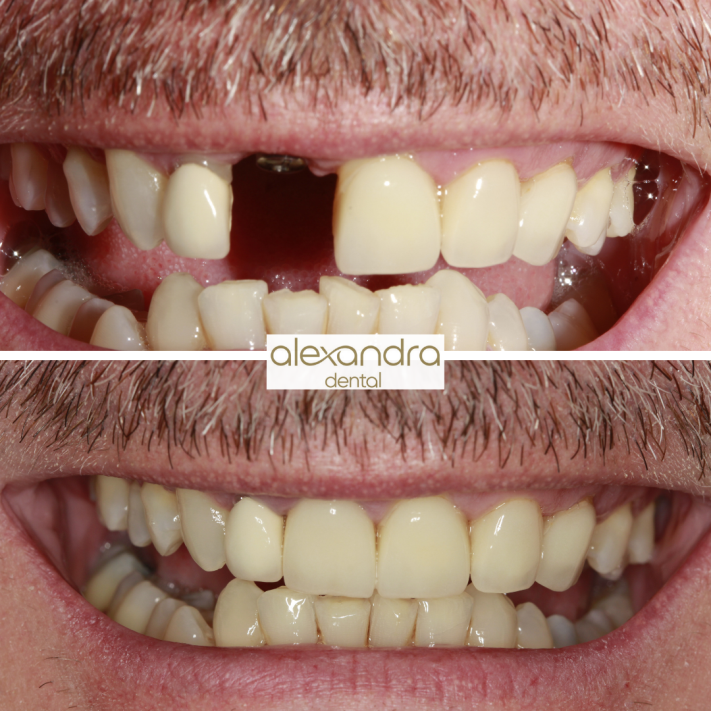 "Dr Ali is professional, compassionate, understanding and humorous. I have had two implants with him and can't fault the care I have had." – Patient testimonial
If you feel you may benefit from our implant dentistry expertise, please contact us for more information or to arrange a consultation on our dedicated implant line - 01442 353304.
All our implant treatments are available on our finance plans with 0% over 12 months.