Visiting a dentist can be difficult for some people. They may feel nervous and anxious, had a bad experience, have a phobia of dental treatment or just dislike having check-ups and dental treatment.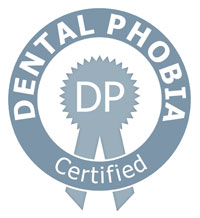 At Alexandra Dental, we understand that not everyone feels comfortable attending their appointments and our team will do all they can to make you feel as relaxed as possible.
We believe it is important for patients to feel safe and cared for at all times, but particularly when they may have a fear or dislike of dentists.
Our dentists are trained to deal with people's dental phobias and have undertaken additional qualifications to ensure they can meet all patients' needs.
It is our aim to make you feel relaxed and worry-free when you visit our practice and offer the following to nervous patients:
Intravenous sedation: this is where patients are put into a deep state of relaxation prior to any treatment. They remain awake and can cooperate with instructions but will not remember the details of the procedure
Enhanced electrical equipment: for patients who dislike the sound of a dental drill, we can use the latest electronic hand pieces to reduce noise and vibrations
Laser treatments prevent the use of a drill and can help with soft tissue treatments.
Aquacut polishing allows us to treat small cavities without Local Anaesthetic and drills whilst still being able to place an effective filling.
If you are a nervous patient, please contact us by clicking here or call on 01442 256335 to discuss how we can support you.